Initiatives for Human Rights and Labor
Initiatives for Labor
In the midst of a continuing decline in Japan's work-age population, in April 2019 the government enacted a workstyle reform law, marking a significant change in ideas about "employment" and "work."
In response to this societal shift, and to bring us closer to our goal of becoming a outstanding global generic pharmaceutical company, the people that support our business are Nichi-Iko's most valuable asset. We are working to create rewarding, pleasant workplaces and to develop individual abilities.
(1)Creating a Rewarding Organization
To make the leap forward to becoming a global comprehensive generic pharmaceutical company, we will strengthen our structure for developing a succession of people who will bring a global management perspective to their roles. we prepare a path for each and every employee to make the most of their capabilities and find self-fulfillment. We are thus beginning work on designing the Nichi-Iko People Platform as a system for ensuring we take all of our employees' career plans seriously.
(2)Education / Training
With the aim of developing human resources for the future, we conduct a human resources development program implemented by the president himself, a qualification acquisition program to develop the next generation of globally competent employees, and various qualification acquisition programs to enhance expertise.
Overseas language training program
・Given the reality of globalization, we have introduced a system to familiarize employees with English.
・We conduct initiatives to raise employees' awareness about foreign countries and languages and to enhance their language skills.
・As an initiative for overseas expansion, we are working to enhance the study abroad program for learning a foreign language to enable participants to learn English in real-life situations.
Koshi-juku
We focus our efforts on developing the next generation of executive management, recruiting ambitious young employees for the management development program called "Koshi-juku" we have created. While the program is designed to provide the learning, knowledge, skills and qualifications needed to act from a management perspective, more than anything it offers an opportunity for exposure to the thinking of top management through direct dialogue.
Stratified training
Stratified training is conducted by using a curriculum tailored to the individual's position, from introductory training for new employees to training for the heads of organizations.
Self-development support
In order to nurture the concept of "IKUJI", we will build a wide range of Self-development support systems. "IKUJI" means better myself.
Compliance Training
Based on the Nichi-Iko Group compliance regulations, we provide all employees with compliance training sessions. The training session is consist of following corporate behavior charter and standard for officer and employee behavior, the importance of compliance, the prevention of harassment and legal violation such as insider trading, internal reporting system, etc. In addition, we provide useful information periodically in company bulletin board for employees to raise their awareness of compliance.
Internal Reporting System
When finding the facts or signs of unfair act in legal violations, employees could use internal reporting and consultation system within a company.
On the other hand, we have consultation system of external attorney so that each employee would consult/report the matter that requires sophisticated legal expertise.
(3) Diversity and Work-Life Balance
Nichi-Iko is working to promote diversity to nurture an environment in which each unique individual can each exert his or her full potential, to create innovation, and to ensure lasting corporate growth.
①Promoting an Active Role for Female Employees
We have set a target for the ratio of female managers of 15% or more, with the goal of creating a society in which women can fully exert their individuality and potential by the end of March 2022.
②Supporting a Balance Between Work, Child-rearing and Caregiving
We have carried out a variety of measures based on the "Act on Measures to Support the Development of the Next Generation," putting in place and working to expand programs that go beyond legally required standards
30% of basic monthly salary paid during childcare leave.
Eligible age of children under the program for working shorter hours during childcare expanded to children through the third grade of elementary school.
Use of accumulated paid leave program expanded to include family caregiving.
Under the program for working shorter hours during caregiving, employees can now divide accumulated leave indefinitely, rather than within three years from start.
③Reducing Work Hours; Offering Flexible Schedules
We are working to change how employees approach and perform their jobs, offering a new approach to working hours that results in greater productivity.
Flextime system
"Super-flex" (no core hours)
Donor leave program
Utilization of accumulated paid leave (personal illness or injury, infertility treatment, childcare, caregiving, nursing)
Encouraging systematic utilization of paid leave (scheduled leave program)
Visualization of working hours (attendance management system improvements, PC log confirmation)
④ Promoting Employment of Persons with Disabilities
We are working to draft and execute comprehensive measures to actively support the participation of people with disabilities.
⑤Hiring of Non-Japanese Employees
We are advancing efforts toward "global hiring," focused on hiring of non-Japanese employees–primarily international students–and students who have graduated from high school and college outside of Japan. These employees are active in a variety of areas.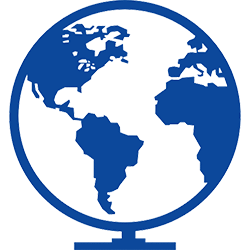 Retio of employees working at overseas offices

16.49

%

(all employees of Nichi-Iko Group)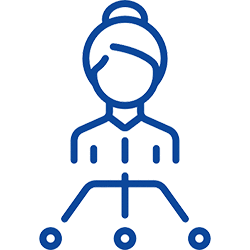 Retio of female managers

11.49

%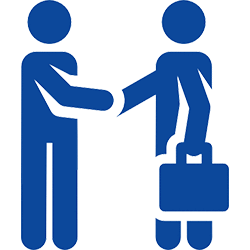 Turnover retio

2.18

%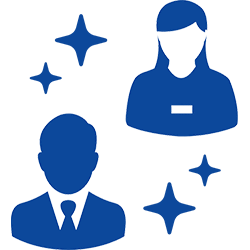 Turnover retio during three-year period for newly-hired graduates

5.19

%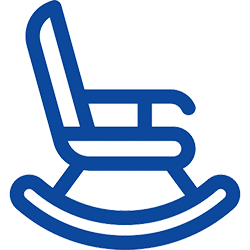 Post-retirement rehiring ratio

93

%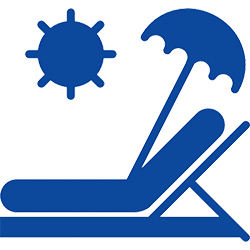 Ratio annual paid leave taken

55.07

%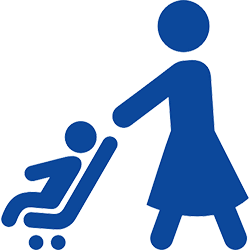 Percentage of persons who took childcare leave

46.20

%

(Breakdown:
male 12.50%
female 100.0%)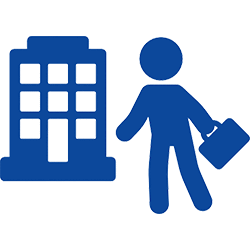 Return-to-work ratio


(female employees after childcare leave)

88.9

%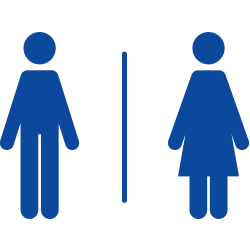 Employees


(all employees of Nichi-Iko Group)

1,573
male 63%, female 37%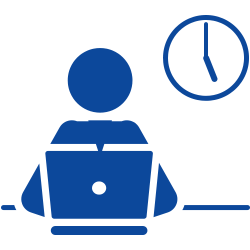 Average monthly overtime hours per emplyee

18.58

h
For more details, please See "Nichi-Iko Group Integrated Report 2019"
http://nichiiko-ir.irbridge.com/en/Library/IntegratedReport.html
*Results for the period from March 2018 to March 2019 for Nichi-Iko alone
To promote use of paid leave, we are implementing "Schedule leave system." We are working on improving paid leave utilization rate by implementing the system which makes the situation easily visible for management side as well.
Payout during maternity leave period is partially secured by the authority and on top of that the company subsidizes to support employees' livings.
To support child-bearing of employees, those having children under 3rd grade (9 years old) can utilize short-time work hour program.
Acquired "Kurumin" certification, as a parenting-supportive company
We are now experiencing a rapid decline of birthrate and shrink of working population. It is our urgent challenge to promote and support women in labor market. Nichi-Iko strives to make a better working environment by promoting utilization of childcare leaves as well as childcare short-time work system with a balance between work and family.